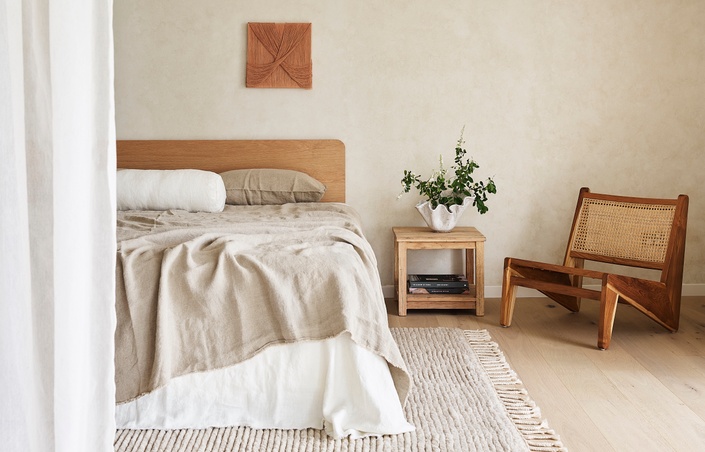 The Stylist Lab - Interior Styling 101
Learn to style a home that reflects you, what you love and how you live, with style expert - Kerrie-Ann Jones
Enroll in Course
CREATE A STYLISH HOME THAT TRULY REFLECTS, YOU.
I'm sharing all the tips, tricks and knowledge that I have gained during my years as a leading magazine interior stylist. You can learn the art and science of styling, through my online school – The Stylist Lab.
In the Interior Styling 101 course, you'll learn how to create a home that reflects you, what you love and how you love. Think of your home as a creative laboratory, where you can test and experiment with your styling skills, with the formulas and techniques you'll learn from the course.
Here's what you can do after completing this course:

Define your personal interior style

Develop an interior style concept

Create visual stories within your home that are a reflection of you

Know how to style any room of your home and specific areas including vignettes | coffee tables | sideboards | shelfies | bed

Be able to style various floral arrangements and know how to display art in several ways

Understand the foundations of styling any interior

Gain insight into styling room by room from a leading style expert

Be capable of styling areas of your home after completing the stylist challenges in each module

Implement the basics of styling for photography so you can take captivating photos of your beautifully styled home

Feel confident styling your home with the tips, tricks and knowledge you've learnt from the course

Be inspired to take your styling to the next level with the skills and knowledge you have gained

Continue to refine your style and self-teach after the course is over
What's included in the course:
8 modules of styling content plus a BONUS module

Demonstration videos styling many areas of your home

Step-by-step guides

Audio-visual presentations

Downloadable cheat sheets, checklists, hot lists of suppliers

Inspiration and examples of interiors that demonstrate the course content

The styling techniques I use when styling any interiors

My hottest tips and tricks that you can easily and instantly implement in your home

Stylist challenges that will help develop your 'styling eye'

Private access to The Stylist Lab Facebook group, where you can connect with like-minded interior lovers, like you!
I've designed the course for you to do at your own pace. You can start whenever you like. Dip in and out to suit your lifestyle. You'll have lifetime access to the course, so you can come back and give yourself a refresh in years to come.
I'll also update the course from time to time with fresh new content too.
I can't wait to help you flex your creative muscle, discover your interior style and guide you on how to style a beautiful and chic home, that reflects YOU! Come join me at The Stylist Lab.
*Local Taxes May Apply
MEET YOUR INSTRUCTOR - KERRIE-ANN JONES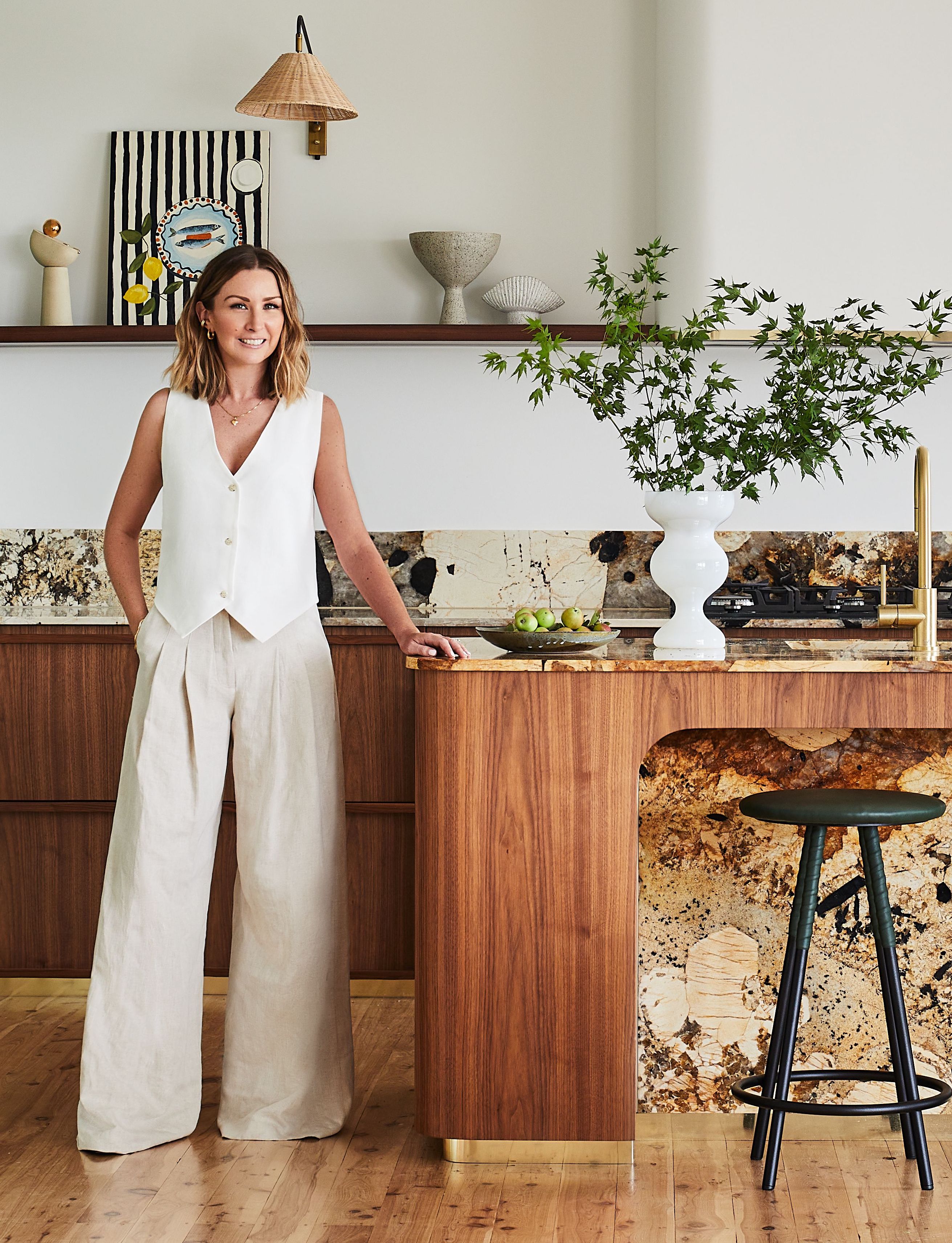 Hello, Kerrie-Ann here! I'm a style director and interiors editor, working with some of the most esteemed interior magazines across the globe. I actively style campaigns for leading furniture + homewares brands, style award-winning projects for interior designers and for lovely homeowners too.
I'm also the co-host of an interior podcast House of Style, where I interview prominent figures in the interior | creative | arts industries.

I'm in love with (ok, obsessed!) with styling. I've learnt so many tips, tricks and techniques through out my career and I wanted to create a place where I can share them all to help others to style a home they truly love.

As the great Coco Chanel said "an interior is the natural projection of the soul" and ain't this the truth! Your home should reflect YOU! It should live and breath everything you love and how you enjoy living.
I hope to inspire you through this course to feel confident and excited to style your home, using what you have, and putting a creative stamp on your home with your unique style.
K-A
x
LIFESTYLE BRANDS & INTERIOR MAGAZINES I'VE STYLED FOR:

What people say:
"Kerrie-Ann Jones is a leading voice in Australian interiors and design. The Design Files regularly turns to Kerrie-Ann for trends advice and styling tips for our readers."
Lucy Feagins, Editor, The Design Files
"Kerrie-Ann has been my styling icon for quite a long time. I jumped at the opportunity to enrol in her Interior Styling course to find out all of those little styling secrets and tools she uses. The course was amazing, so many tips and tricks delivered in an easy to implement way. The course has certainly given me extra skills in styling my own home and for clients projects I'm working on. The course is a must do if you're wanting to make your home look amazing right up to if you're a professional designer, such an incredible opportunity to get insights from one of the industry's best!"
Hailey McGinty, Student of The Stylist Lab
"Interior styling is a form of creative expression that reflects who you are, what you love and how you live, through your home as the canvas" Kerrie-Ann Jones